Renovations for a Homelessness Organization
Project HOME, founded and led by Sister Mary Scullion, is a nationally-recognized organization with a tremendous history of success in helping transition homeless Philadelphians into permanent housing. Their previous site, built with Dreamweaver, not only failed to communicate the passion and energy of this innovative organization, it also confused users with a hierarchical navigation scheme that obscured important content from end users.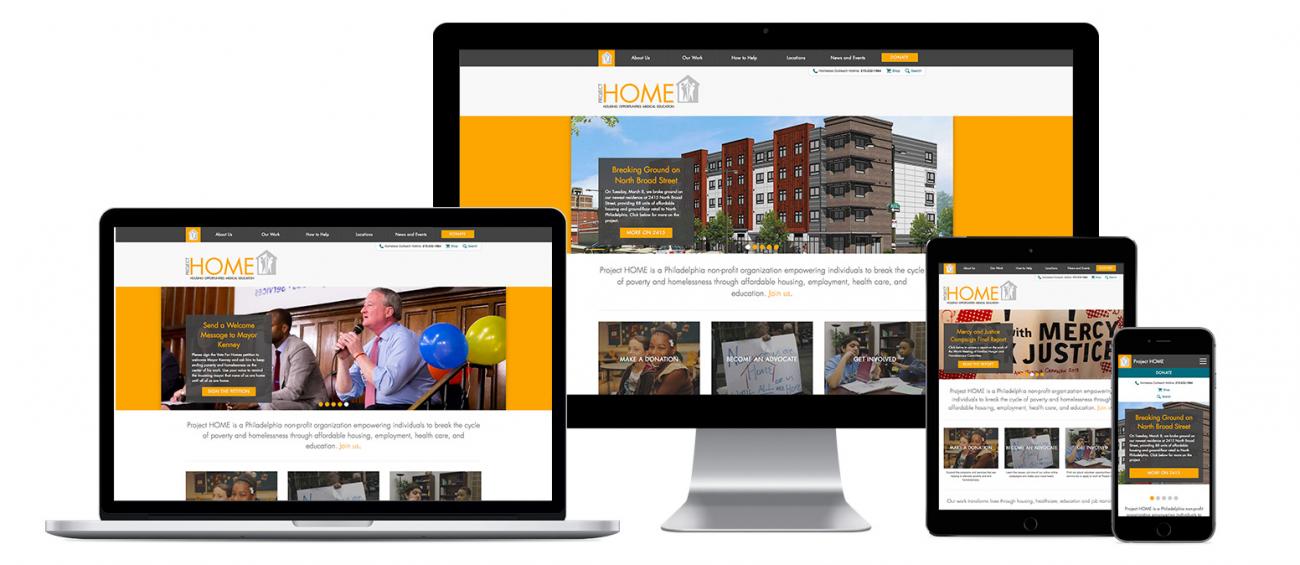 "The website Message Agency built for us is several years old and we are still regularly complimented on its attractiveness and utility, especially by partners and colleagues in the nonprofit field who are considering upgrades of their own. Message Agency really put us ahead of the tech curve."
Content Strategy
Message Agency redesigned and redeveloped Project HOME's website with a responsive design and a flexible architecture to help the site serve their current and future needs. Staff are not only able to distribute the content management burden, they are also able to create image-driven landing pages on the fly, attach rich media (in the form of slideshows, video, or hero images) to pages, and cross-reference content across the site.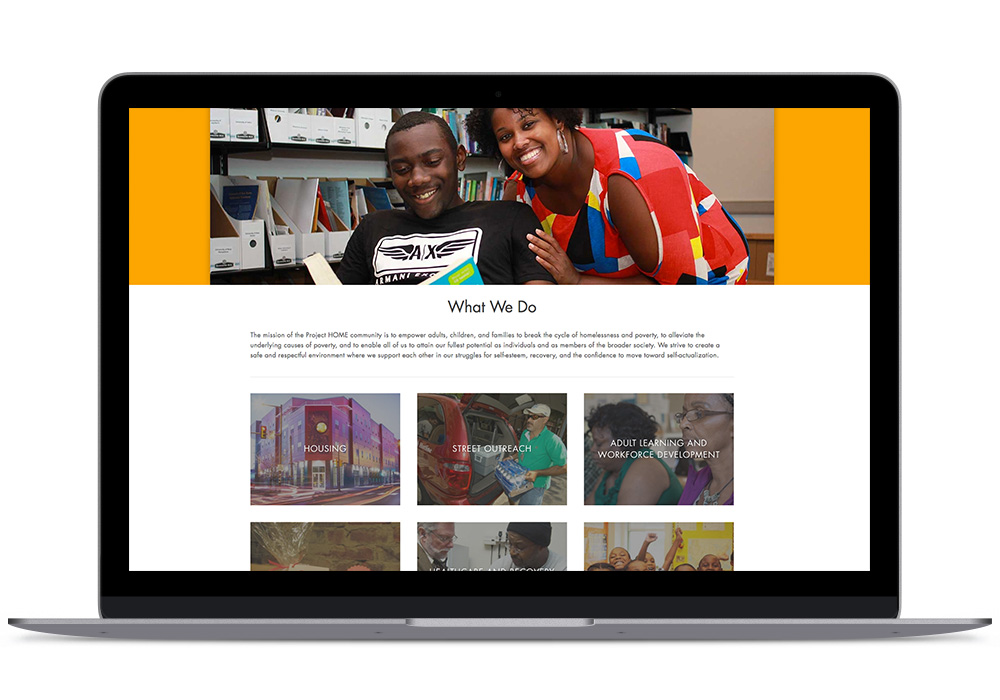 Flexible Design
Our strategy for flexibility included the ability for site administrators to create dynamic and flexible landing pages that could be used in a variety of ways, including serving as an overview page for the organization's annual report. The residence location landing pages allow staff at the many to post related news, events, and other information for residents and site visitors, along with a map-based residence locator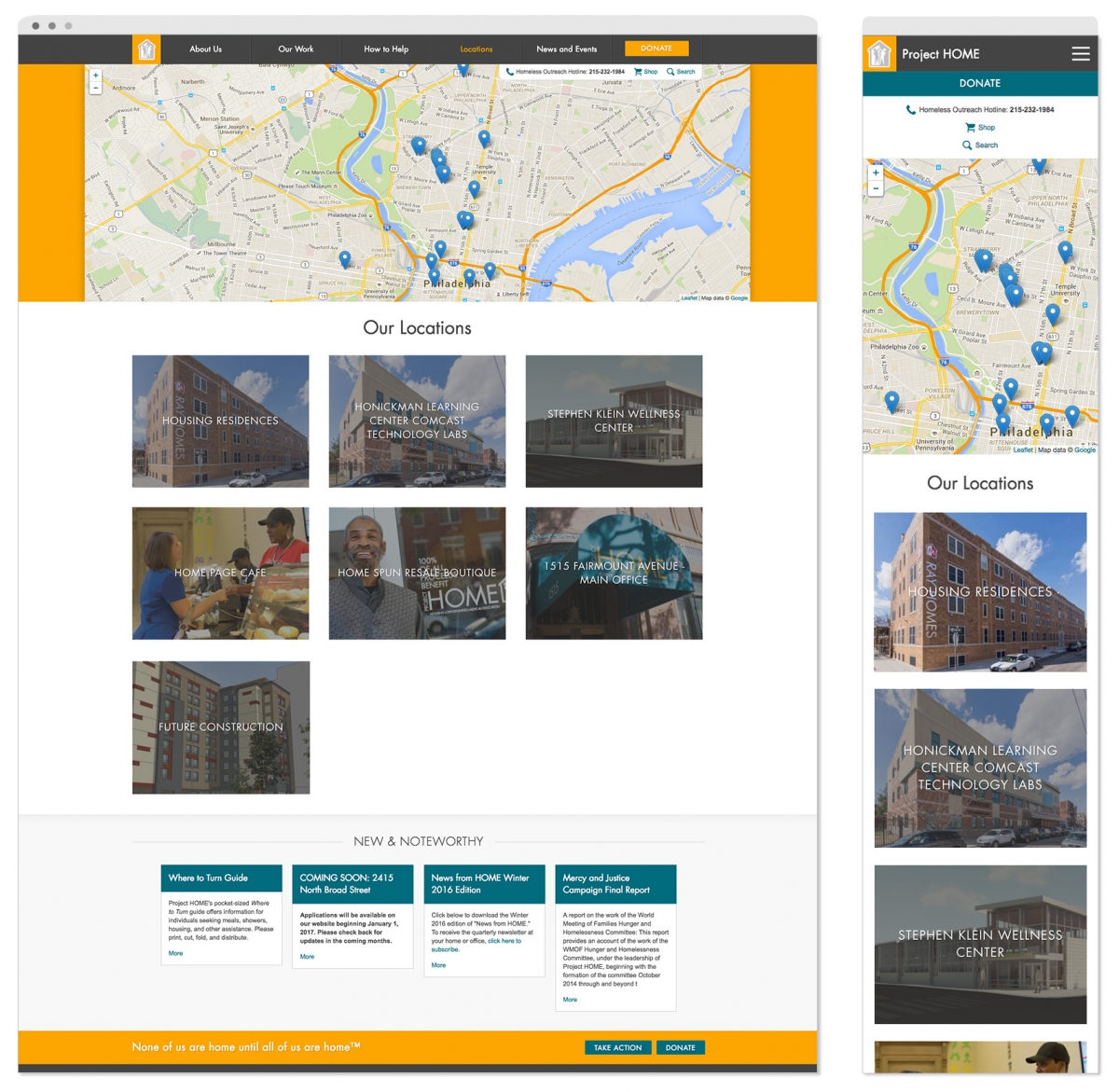 Social Enterprise Shop
We developed an online shop that features products and artists from the social enterprises that Project HOME residents launch.  The site allows residents to begin creating paths to economic independence and also helps to support Project HOME's efforts to house and provide services to homeless Philadelphians.