Sustainable Business Network
Working toward a Sustainable Philadelphia
The Sustainable Business Network (SBN) is a community of local businesses and individuals committed to building a sustainable economy in the Greater Philadelphia region. SBN came to us with a challenge: find a way to unite a dated online member directory that had a clunky interface and limited searchability with a more vibrant but inflexible annual print directory. Our solution? We designed and developed a new online member directory that showcases SBN members with rich content. Designed to leverage social media tools and built for accessibility, we were able to deliver a site that allows customers to connect with member businesses in more meaningful ways.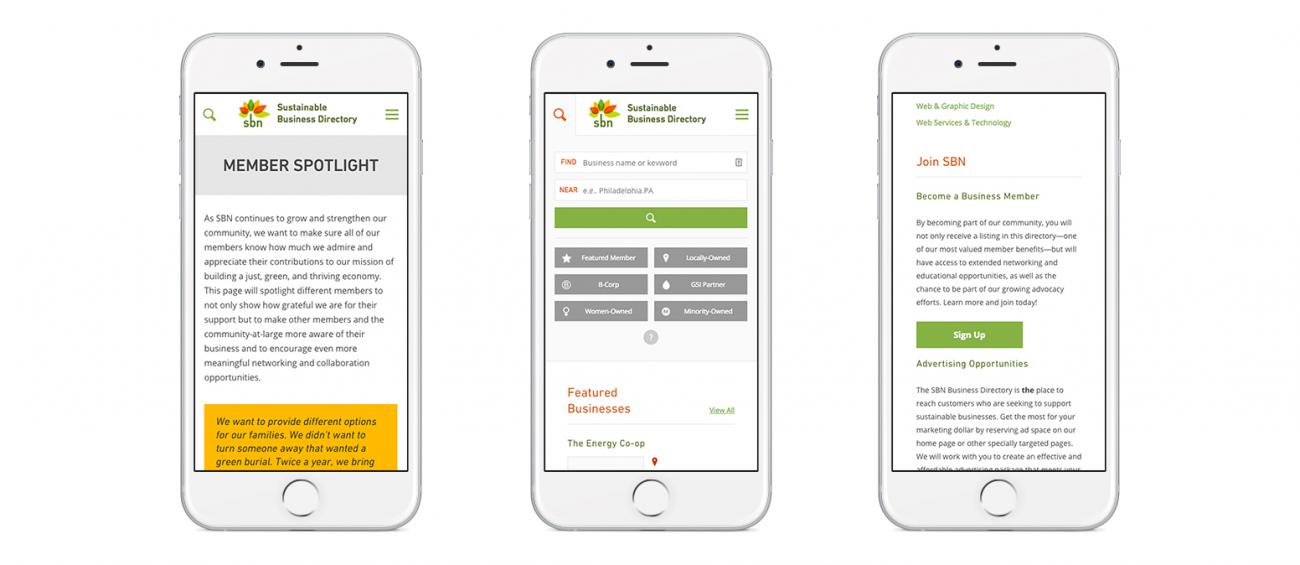 "Working with Message Agency was a pleasure. From beginning to end, the project went smoothly, and happened on time and on budget. The Sustainable Business Directory has never looked or worked as well as it does now, thanks to Message Agency's diligent process and enthusiastic attitude."
From Print to Web
The print version of SBN's directory included features on members and highlighted members based on their level, but it was only produced and distributed annually, limiting the ability for new members to be added in a timely fashion and preventing members from updating their profiles when new services or identities emerged. In contrast, the online directory could be updated by members, but it did not function well. By moving the directory online, we were able to increase both its use and accessibility, while member features provide editorial content that helps educate consumers about who the sustainable business community is.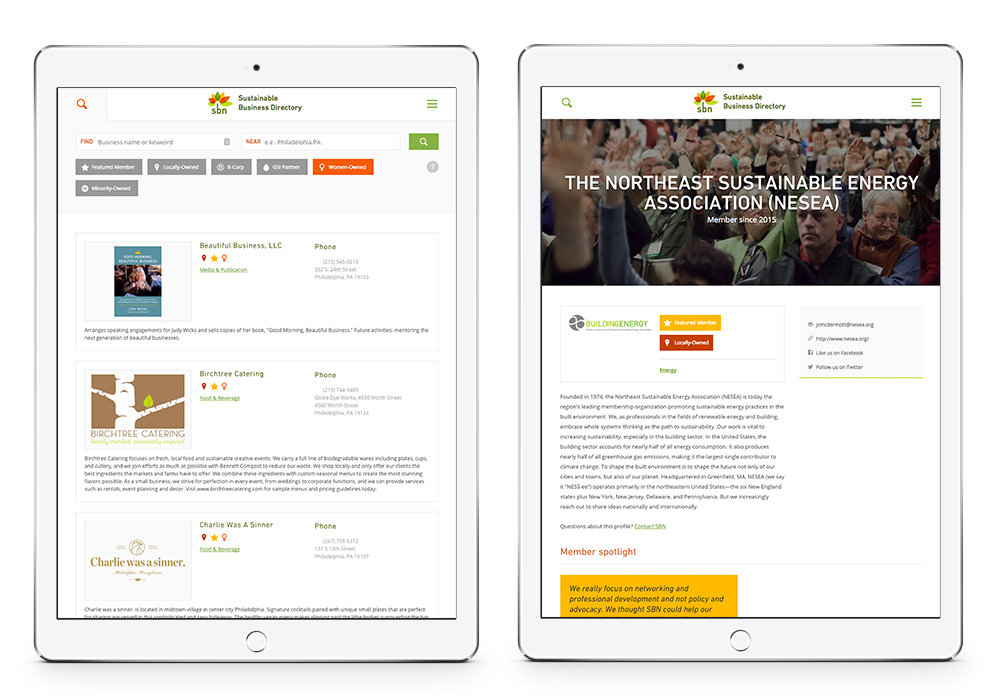 Flexible Design
To ensure SBN had room to grow, we designed the information architecture, navigation, and content strategy with flexibility in mind. We provided simple and unobtrusive ways of integrating advertising on the site to help fund SBN's investment in the directory. Our approach allowed SBN to create a new directory with advanced features without having to rebuild their site. Members continue to update their profiles on the main site. Profile changes are stored in Salesforce and pulled down to the directory on a regular basis.