University of Pennsylvania's English Language Programs
Recruiting international students with limited English language proficiency
University of Pennsylvania's English Language Programs (Penn ELP) is an accredited english language program at the University of Pennsylvania that helps non-native English speakers advance their language proficiency for success in both higher education and professional roles. With a staff of language specialists, instructors, and researchers boasting extensive expertise in language acquisition, Penn ELP is one of the top programs of its kind in the United States. Penn ELP came to Message Agency to better define their core audiences, rethink their brand expression, and develop a content strategy that aligned with their goals.
The Challenge
With increasing competition from peer programs, Penn ELP was looking to better differentiate themselves in an increasingly crowded landscape. In particular, they were interested in increasing their application enrollment and better communicate the strengths of their program. The existing website was characterized by an information architecture that buried relevant content under multiple layers of navigation. The site also relied upon older technology and content management structures that rendered content management cumbersome. As a result, interested applicants struggled to find the program options most relevant to their needs and access detailed information in a digestible format.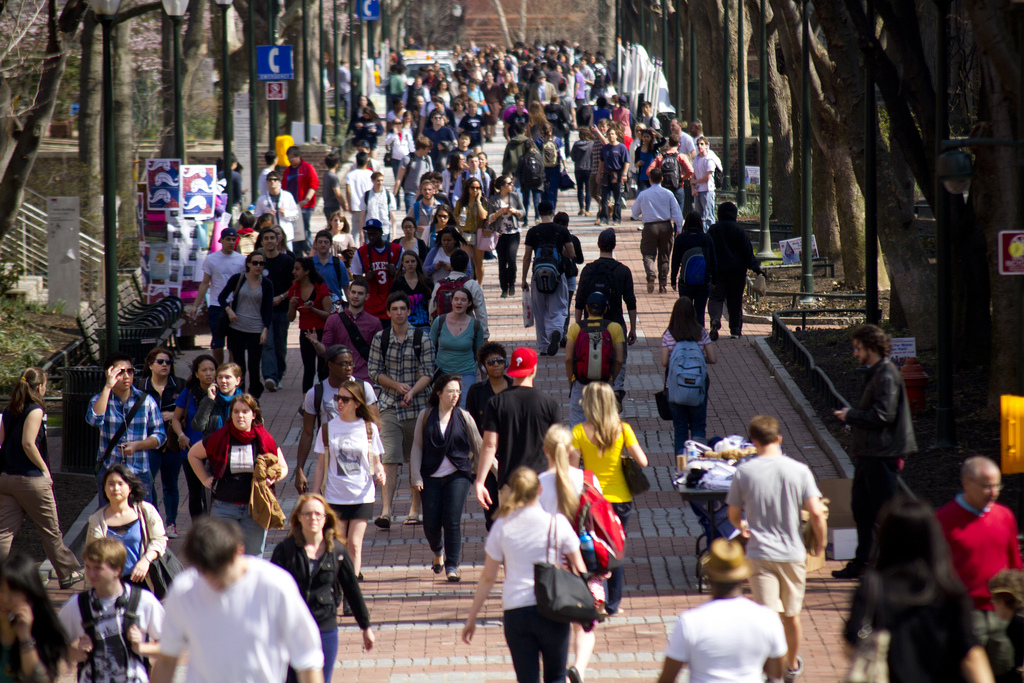 The Strategy
To begin working through their challenges, we first helped Penn ELP to define a core audience: international students and their parents. We then identified the key goals that would define decision-making.
Enable students to find and apply for programs that best matched their needs
Humanize Penn ELP through content by or about alumni and staff
Demonstrate the prestige of Penn ELP and its relationship to the University of Pennsylvania
Improve the accessibility and user experience of the site
Given that the core audience consisted of non-native English speakers, accessibility and navigation remained a key consideration throughout.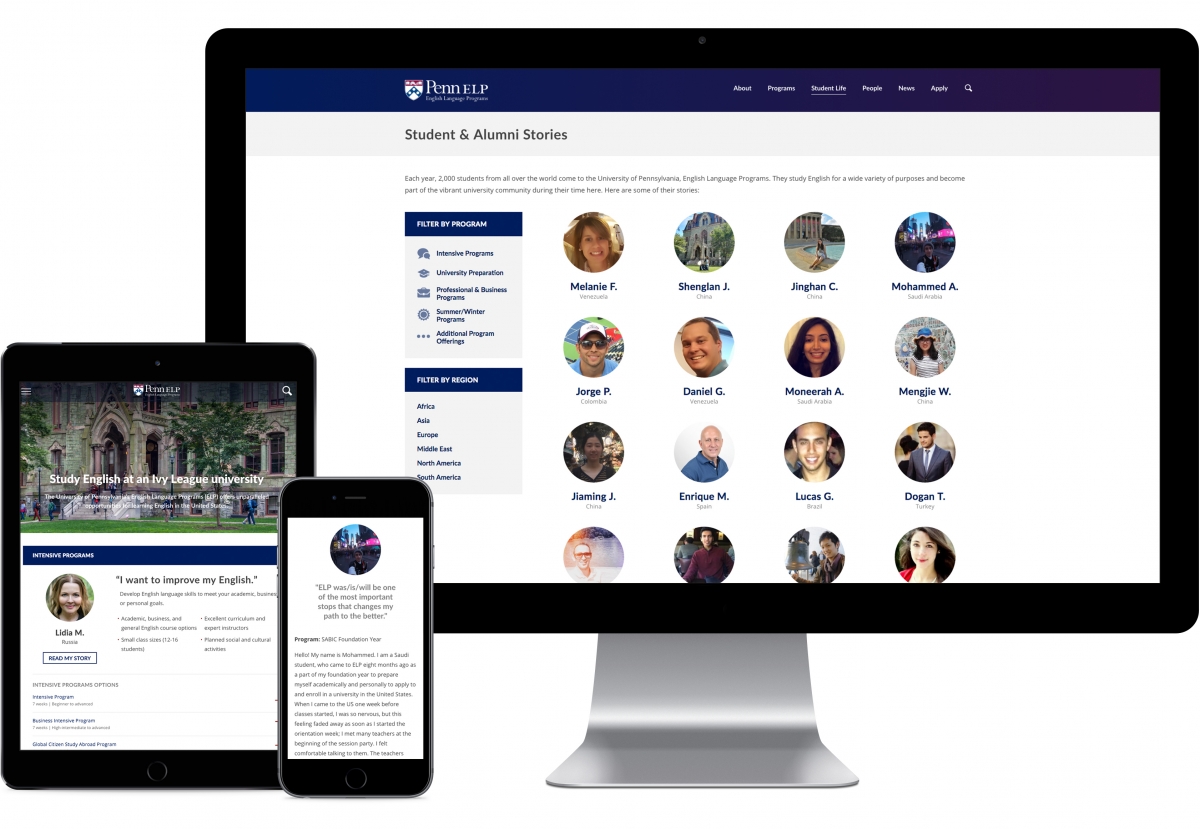 The Design & Build
A robust information architecture was designed to support richer content while also streamlining navigation for non-native English speakers. The site navigation uses visual language to augment textual content, providing simple cues and pathways. The emphasis on visual language extends to the overall design of the site, prominently features the University of Pennsylvania's blue and red color palette to capture the iconic look and feel. In addition, strong imagery of the University of Pennsylvania campus is used to help students and parents more fully envision the experience. The navigation and content challenges were further addressed by creating landing page and microsite experiences for each core program. These pages give a quick summary and provide a pathway for a deeper dive into program specifics.