University of Pennsylvania's GRASP Lab
Featuring Leadership in Robotics Innovation
The GRASP Laboratory is a distinguished interdisciplinary robotics program in the School of Engineering and Applied Sciences (SEAS) at the University of Pennsylvania. In order to serve the site's primary goal of recruiting prospective students and emerging faculty, Message Agency focused on developing a content-rich website that showcases the depth and breadth of the lab's work. We also featured the lab's impact beyond Penn's borders—spurring industry innovation, inspiring start-ups, and engaging students about STEM careers.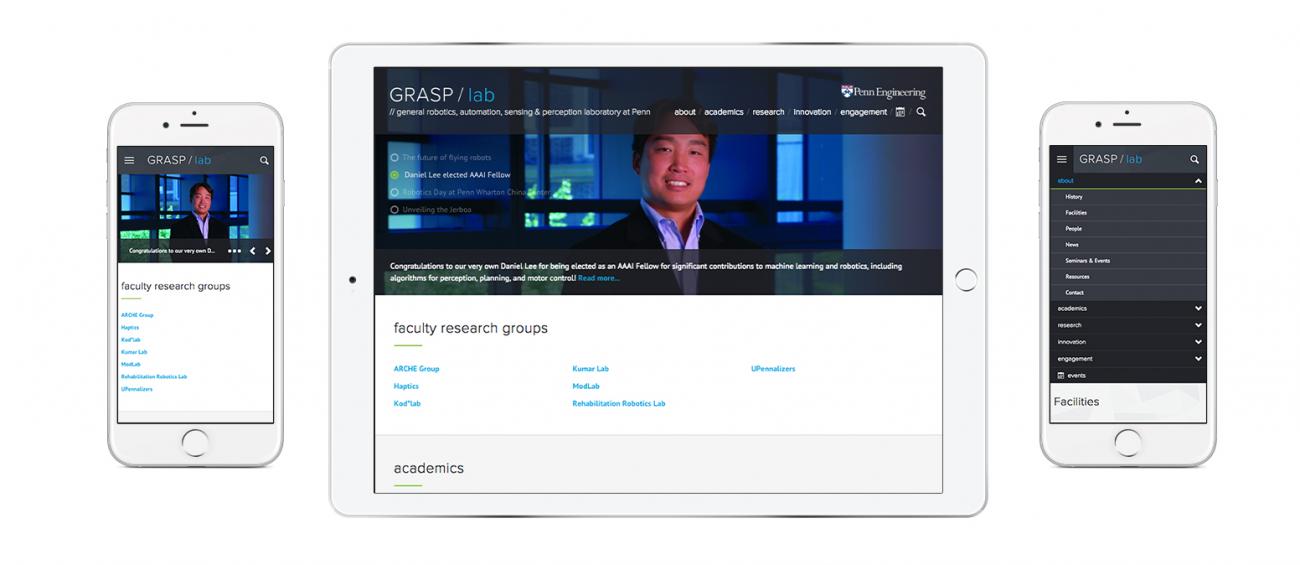 "Our strategy was to combine flexible, intuitive layouts with a content model that let GRASP highlight the key connections between people, labs, research projects, and real-world applications."
Flexible Architecture
Message Agency focused the site's content strategy on GRASP's four key stakeholder areas:  academics, research, innovation, and engagement.  To keep the site flexible and consistent, we built tools that allow a site administrator to add and order bands of content to any area landing page, with features for customizing what each band contains.  This approach allows administrators to construct a landing page that suits the specific needs of any section, yet keeps the interface consistent for end users across the site.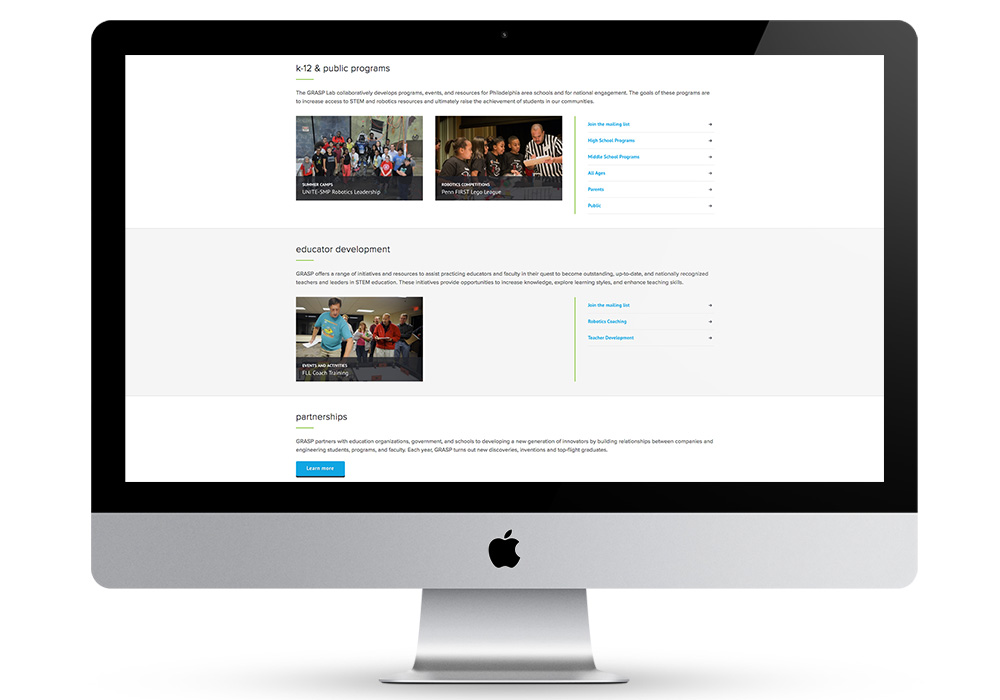 Integrated Content Strategy
While landing pages provided flexibility, Message Agency sought to provide a highly structured strategy for managing content.  We employed a system of categories and related content to let administrators make connections across content on the site. People, news items, and research projects can all be related to research groups, allowing the site to automatically assemble related content on displays across the site.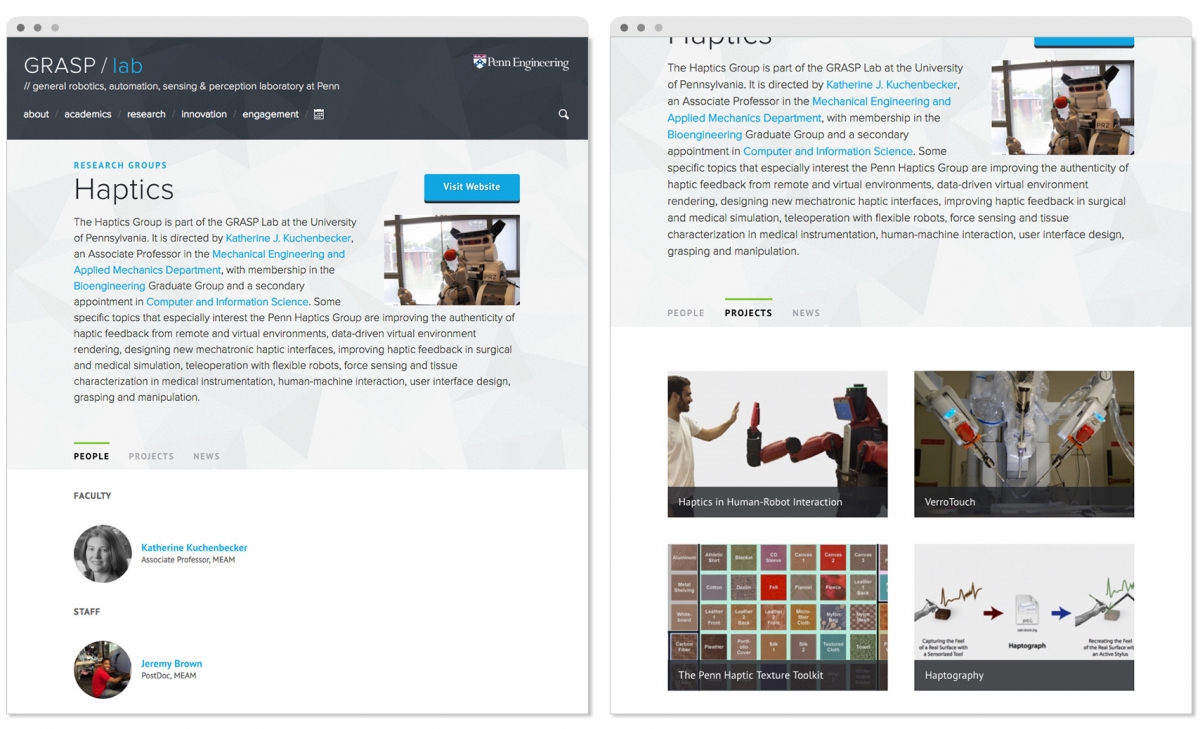 User-Contributed Content
Message Agency provided GRASP with an infrastructure that will allow SEAS faculty and students to contribute fresh content to the website.  Faculty, staff, and alumni will be able to log in to the site and update their profiles and projects, ensuring that the site features up-to-date information on their work.