Fulfilling the Promise of Democratic Government
The Volcker Alliance was formed in 2013 by Paul Volcker, a former Board of Governor for the Federal Reserve, with the mission to address the challenge of effective execution of public policy and to rebuild trust in government. Message Agency partnered with The Alliance soon after its inception to build its initial website and has helped the organization refine its web presence as it has grown and expanded it programs and research. The functionality and enhancements we have added reflect the organization's changing direction and help site visitors better engage with their content in meaningful ways.
Related Content
A core strategy is the ability for site administrators to create relationships between various content types to help site visitors find related items and organically navigate through the site. Nearly every piece of content clearly displays related news and blog posts as well as related press coverage in the sidebar. Users remain more engaged with content, as they are presented with related items—from programs to projects, publications to general topics. Site administrators are able to relate each piece of content to almost any other on the site, giving them maximum flexibility, while still presenting these relationships in meaningful ways.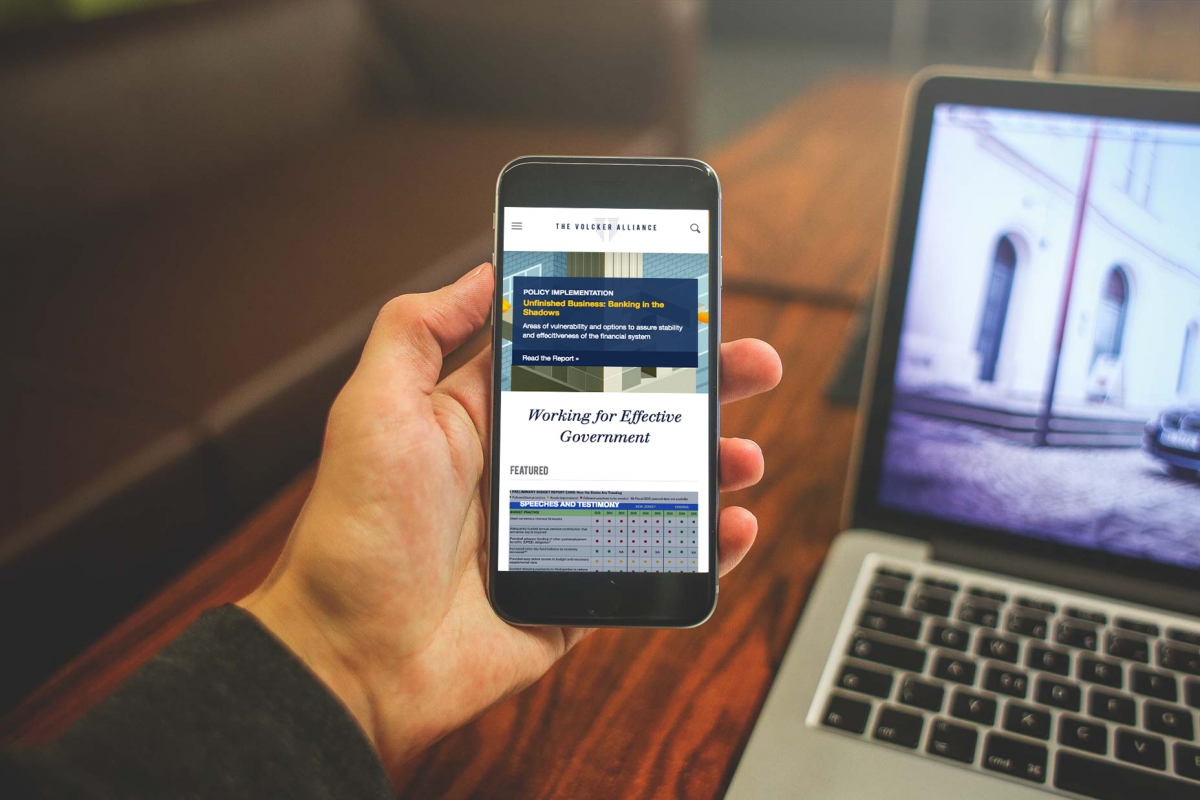 Search Filters
The Volcker Alliance produces an impressive amount of content, primarily in the form of publications and news or blog posts. We wanted users to be able to easily navigate through this content and find what interests them the most. For both the Publications and Newsroom sections, Message Agency built comprehensive search filters that allow users to browse content by a variety of methods, such as content type, related project, or topic. The search is multi-select so that users can quickly drill down and identify teasers before selecting which post to read. The taxonomy architecture on the back-end keeps everything organized for both site admins and anonymous users.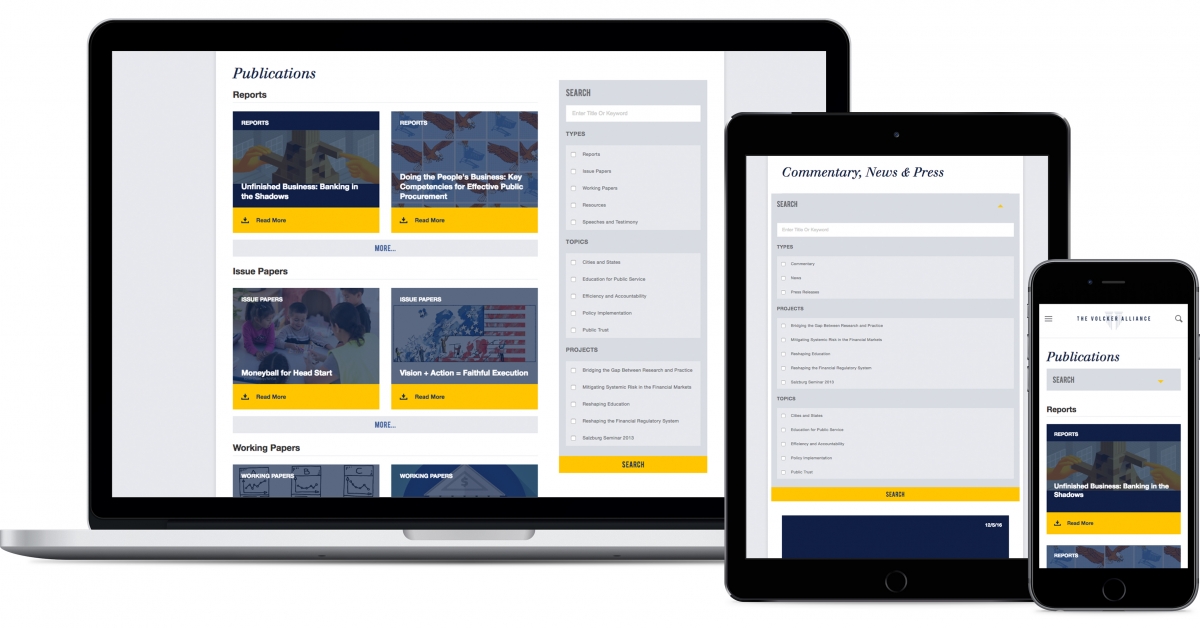 State Budgeting Project
The Alliance recently began a project compiling reference guides for each state's budgets, financial reports, and fiscal analyses. Upon realizing that no organization had compiled this information into a single document, The Alliance came to Message Agency to discuss methods for making this document accessible via their website. With SEO considerations, we wanted this content to be part of their site, rather than living as a PDF attachment on a page. We were excited by the opportunity to build out a new content type and tool to achieve this.
While keeping the development lightweight to accommodate a quick timeline, we designed a clickable map so users could easily navigate from state to state to look at the different resources. A new content type with designated field collections allowed site admins to more easily copy and paste content from the PDF copy onto the site, without having to worry about formatting details. These resources are now accessible to the public and will draw more visitors to the site and to The Volcker Alliance.